"The Clonoura Shield: a testament of the Irish Iron Age warfare ?"
"The Clonoura Shield: a testament of the Irish Iron Age warfare ?"
For my Masters of Science in Experimental Archaeology and Material Culture at University College Dublin, I have conducted research on the wood and leather shield found preserved in a bog in Clonoura, County Tipperary, Ireland.
It is a very unique piece due to its morphology and its exceptionnal preservation, which allow us to read with great precision the damage on its surface. Surprinsigly, it received very little attention from the academic world since its discovery in 1960.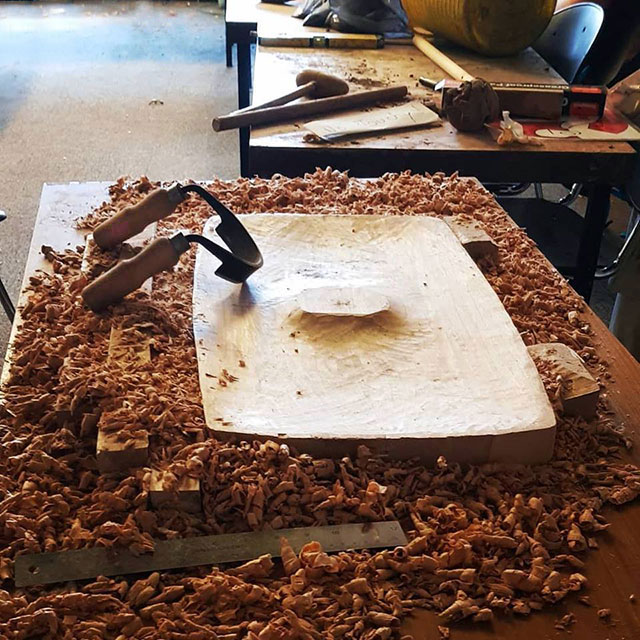 National Museum of Ireland Dublin
Clonoura & Cloonbrin shields examination
Spring 2018
I produced two copies of this shield presenting some potential combat wear, with similar materials, in order to conduct experiments aiming at getting a better understanding of what caused such marks. Having had the privilege to handle the original artefact (with great care !) and spending time on making the two working copies allowed me to develop a certain intimacy with this exceptionnal artefact.
The finished pieces
Ready to be struck with replica sword and spear ! (banana for scale). The results of meticulous analyses of the the original artefact as well as the experimental process tend to prove that the shield was indeed conceived for martial purposes, and was used as such. It is however still impossible to be decisive on what form of fighting it was used for. To be continued...